Visit
SCAD at Miami
SCAD AT MIAMI events presented as part of Untitled, Miami Beach will take place at Ocean Drive and 12th Street in Miami Beach. Additional SCAD artists will be featured at venues throughout the city.
Valet parking
Available for $15-25 outside of the Victor Hotel, 1144 Ocean Drive, Miami Beach, Florida.
Shuttle service
Untitled, Art will offer a complimentary shuttle service operating between Untitled, Miami Beach (at Ocean Drive and 12th Street) and The Miami Beach Convention Center, at The Fillmore Miami Beach at Jackie Gleason Theater, 1700 Washington Ave., Miami Beach, Florida.
Shuttles will run 11 a.m. to 6 p.m. daily.
Contacts
SCAD alumni
Contact Debra Pierce, industry and alumni engagement manager at dpierce@scad.edu.
Prospective students and teachers
Contact Alex LeBlanc, director of regional recruitment, at aleblanc@scad.edu.
Press
Contact Ellie Somerville McNevin, associate director of public relations, at emcnevin@scad.edu.
SCAD friends
Contact Ellie Summerlin, director of presidential engagement, at esummerl@scad.edu.
Other inquiries
Contact Rebecca Chadwick, exhibitions coordinator, at rchadwic@scad.edu.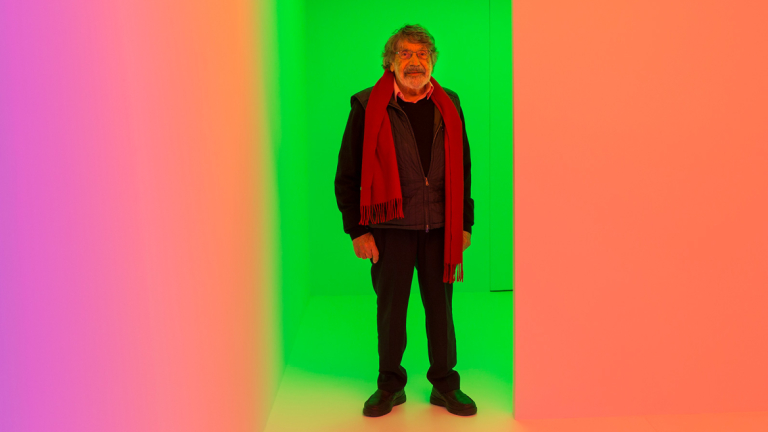 Artists
SCAD at Miami presents world-class exhibitions showcasing works by preeminent artists.
SCAD admission information
Explore more than 100 innovative programs of study and discover why SCAD is The University for Creative Careers.
Carlos Cruz-Diez, "Physichromie (SCAD)," detail, 2017. Image courtesy of Savannah College of Art and Design. Presented in collaboration with Articruz and the Cruz-Diez Art Foundation.