14 ft. ceiling
with a lighting grid at 12 feet. Includes basic lighting package with rental.
Studio A
Studio A boasts 3,593 square feet (72'x49') with a 14-foot ceiling and a lighting grid at 12 feet. A basic lighting package is included with rental.
14 ft. ceiling
with a lighting grid at 12 feet and a 43'x36' green cyclorama wall. Includes basic lighting package with rental.
Studio B
Studio B has 2,574 square feet (52'x49') with a 14-foot ceiling, a lighting grid at 12 feet, and a 43'x36' green screen cyclorama wall. A basic lighting package is included with rental.
"We were very impressed by the professional quality of Savannah Film Studios at SCAD. The stage we rented was great, all of the support spaces exceeded every expectation, and the people were pros that made it easy. It's a great model to partner our professional crews with student PAs as well ... not only are the students knowledgeable and eager to help, they know the space, gear and facilities well."
Brian Tolleson | Head of content and managing partner, BARK BARK, Atlanta, Georgia
State-of-the-art facilities
Savannah Film Studios is equipped with every amenity you could need, including a sound recording studio, post-production facilities, meeting and office spaces, conference rooms, shooting stages, editing suites, a screening room, green and white screen cyclorama walls, professional technology and equipment, as well as a Techno-Jib, Fischer Dolly and a Panther Dolly.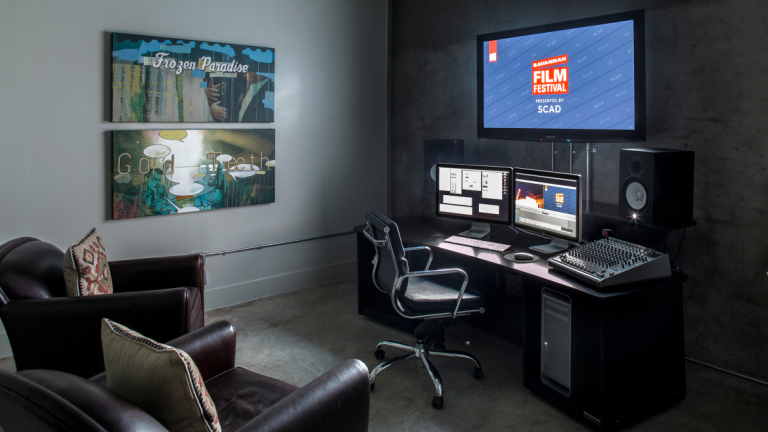 Editing suites
Cut together a wide variety of camera formats, including High Definition 4K, on your favorite industry-standard software package.
Apple Mac Pro computers
Industry-standard video editing software:
Avid Media Composer, Adobe Premier Pro/After Effects, Final Cut X
AJA Kona or Blackmagic Design Ultra Studio 4K breakout boxes
50-inch client monitor TV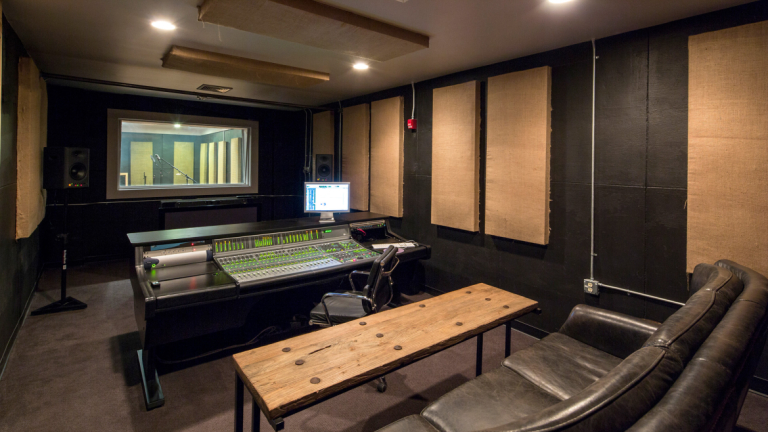 Recording studio
Record ADR and mix stunning audio in the recording studio with professional sound equipment and software.
Avid D-Command mix board
5.1 surround speakers
Apple Mac Pro
50-inch plasma TV
Avid Pro Tools software
Professional microphone package
Talkback system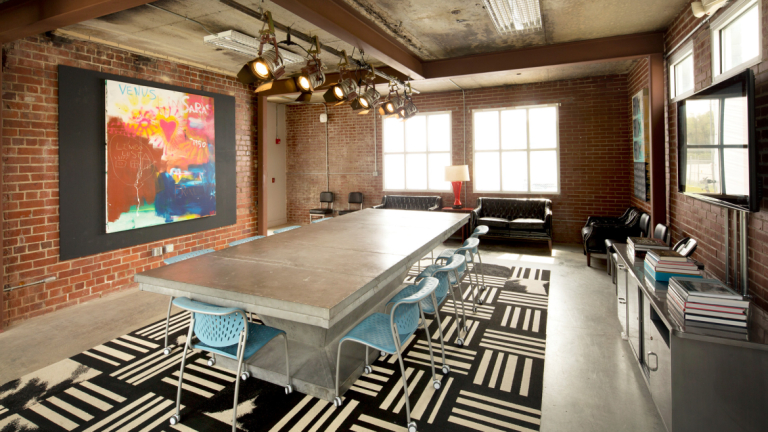 Conference rooms and office space
Keep your project organized and collaborate on the large televisions in our conference rooms and office spaces.
50-inch televisions with easily accessible HDMI ports
Conference tables, desks and chairs
Telephones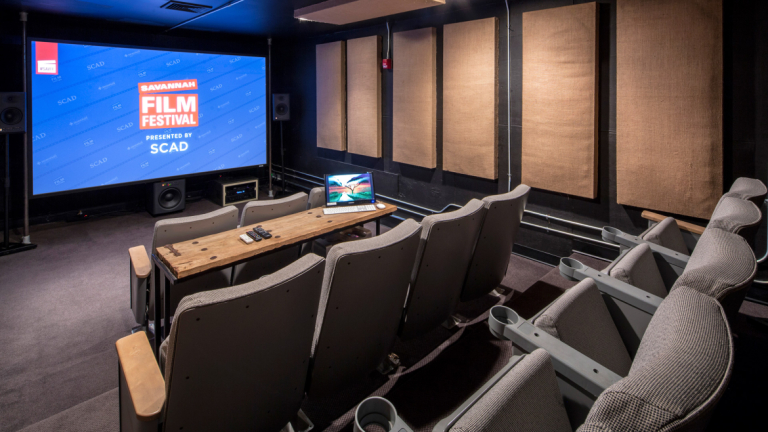 Screening room
Sit back in tiered theater seats while reviewing dailies and features on the projection screen and Blu-Ray system with Dolby 5.1 Surround Sound.
Tiered theater seating
Overhead projector
Blu-Ray player
Dolby 5.1 Surround Sound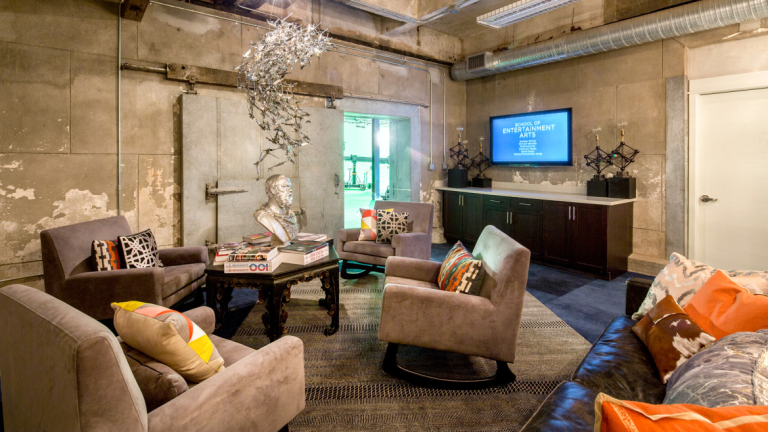 Green room
Kick back in the green room while managing the hurry-up-and-wait that is part of all productions.
50-inch Panasonic plasma TV
Quiet area with direct access to studios
Comfortable deluxe seating
Make-up/wardrobe room
Allow your talent to prepare for the camera in the dedicated make-up and wardrobe room.
Dual make-up mirrors with lights
Tall director's chairs
Shower and restroom facilities
Wardrobe rack and professional steamer
Get your project rolling from production to premiere
Savannah Film Studios is an ideal facility for any productions, especially in Georgia, where our local business-friendly climate has brought more than 700 feature films, movies and TV series to film here in recent years.
Contact us today for details and rates.
CONTACT US
"While casting at Savannah Film Studios, I was impressed with the professionalism. The state-of-the-art facility was equally impressive, which made for an incredibly successful experience."
Andrea Hume | Owner and president at Marinella Hume Casting
Need additional help for your project?
Production assistants and interns are available, based on need, to assist with camera, lighting, grip, props, wardrobe, script supervision, art direction and editing.
Also available: students with expertise in Avid Pro Tools, sound, production design, graphics design, animation, gaming, photography, fashion, visual effects and motion media design.
Still looking for talent?
Based in Savannah, Georgia, the SCAD Casting Office provides film and television productions of all sizes access to outstanding, experienced SCAD actors ages 18-40, who can work in a variety of locations. The office is run by professor Andra Reeve-Rabb, former director of CBS Prime Time Casting in New York, and holds pro casting sessions with SCAD actors for films shooting in the Southeast.