Maison Basse is located in France's Luberon Valley — a region that has been inhabited since Neolithic times.
It emerged as a cultural crossroads during the 2nd century BC when it was named the first Roman province outside of Italy. Roman Gaul, as the area was then called, experienced a period of unprecedented peace, prosperity, and technological advancements. One can see these vestiges of Roman innovation still today in the region's numerous aqueducts, forums, bridges, and roadways.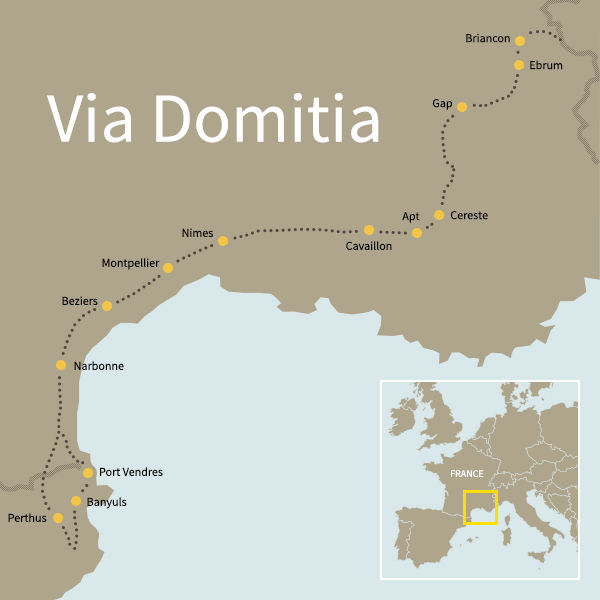 La Via Domitia, the first paved road for trade and travel linking Italy and Hispania, passed directly through the Luberon Valley. It is a route so ancient, it is said to trace the mythic course of Hercules.
An empire-wide decline in the 3rd century opened up the region to centuries of invasions and long-term occupations by the Visigoths, the Franks and, then, the Saracens. In 1056, the Holy Roman Empire was reestablished in the region, and it is around this time that we find the first written record of a hilltop village named Costa. Here, a towering château overlooking the valley was being built with stones from a nearby quarry.
Architectural histories of Provence's late Roman period typically tell the proliferation of grand religious structures in the Romanesque style: the Cathédrâle Saint-Saveur in Aix, the Abbaye de Senanque near Gordes, and the Cathédrâle Saint-Trophîme in Arles. Although less lauded, of equal importance are the utilitarian structures that pulsated with everyday lives of everyday people, and they played a vital role in community development.
Just as stones were positioned for constructions of grandeur in Aix and Arles and up north in Paris, the foundation was laid for a farmhouse below Lacoste. What remains of this structure, and what it has become over the course of 600 years, we call Maison Basse.