Biking in Savannah
SCAD students are encouraged to use bicycles as transportation in Savannah and may register their personal bikes with SCAD campus safety and security, 350 Bull St. Bicycles are governed by the same traffic regulations as motorized vehicles, and riding on sidewalks or through squares and parks is prohibited.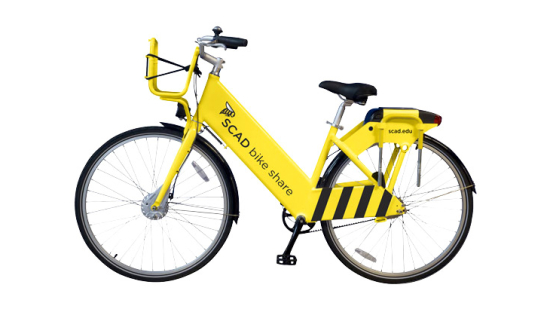 The SCAD Bike Share program is a convenient way for students, faculty and staff in Savannah to get around town on GPS-equipped bicycles. These bicycles can be reserved and rented from a designated hub using your mobile device, scadbikeshare.com or from the hub location.
SCAD Bike Share bicycles are available at three hubs: The Hive, Oglethorpe House/Club SCAD and Montgomery Hall. In order to use the bicycles, users need to register with SCAD Bike Share. Once registered a user can reserve, ride and return bikes throughout the day at a preset rate.
To register and learn more about rates and hub locations, visit scadbikeshare.com.