English as a Second Language (ESL)
The SCAD Language Studio provides English as a Second Language (ESL) instruction appropriate to varied student needs, levels and proficiencies to prepare students for degree-granting programs at SCAD. ESL students make connections with peers and professors, and use their language skills to succeed in their studies and to begin their academic and artistic journeys with confidence and competence.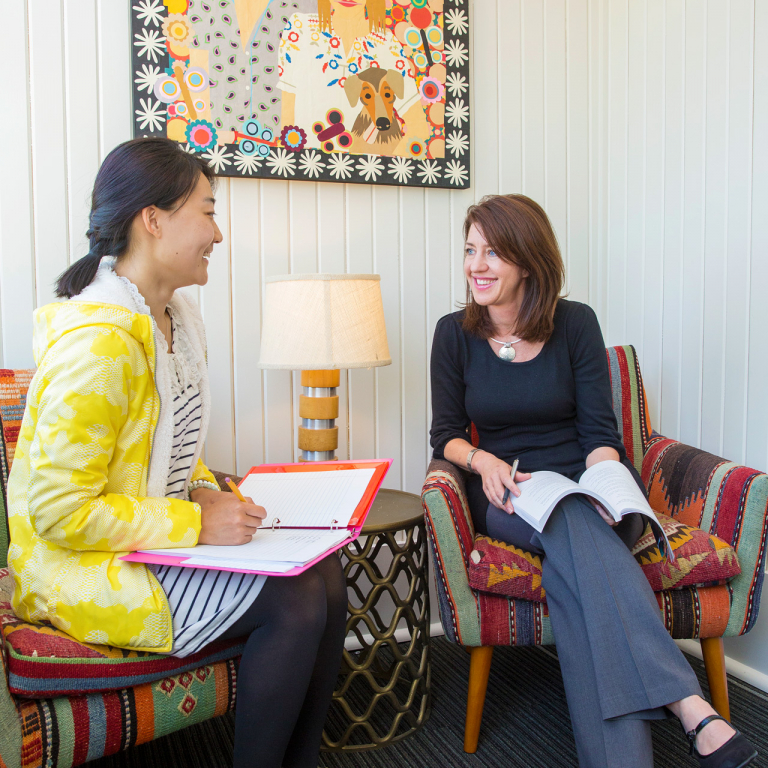 Designed to help you succeed
Through the SCAD Language Studio, you gain skills that will enable you to be successful at the university and professional level, including how to:
Write academic papers and exams
Make formal presentations
Read university-level materials
Comprehend academic lectures
Speak fluently in both formal and informal settings
Understand U.S. culture
Assessment
All non-native English-speaking students must meet certain criteria to be eligible for an enrollment waiver. Students who are not eligible for an ESL waiver are required to take a placement test administered by the SCAD Language Studio.
Course offerings
The ESL program includes a variety of undergraduate and graduate courses focused on reading, writing and grammar proficiency as well as advanced presentation, pronunciation and research skills necessary for a career in art and design.
Pre-orientation English instruction
The international Cultural and Academic Preparation Program (CAPP) gives new international students an early start on settling into their home away from home in the U.S. and at SCAD. Students receive instruction in English as a Second Language to help prepare them for the ESL placement test. Select a location below to learn more.
Savannah international CAPP
Get an early start on your English language instruction by enrolling in this pre-orientation summer program, where you will prepare for the ESL placement test, take field trips and adjust to life in the U.S., the Savannah community and SCAD.
Atlanta international CAPP
Explore SCAD Atlanta and the surrounding community, build friendships, get familiar with U.S. culture, and prepare for the ESL placement test by enrolling in the pre-orientation summer program.
Start your application
International students who wish to enroll at SCAD and enter degree-granting programs of study must meet the admission requirements and complete the freshman, transfer or graduate application.
Study English exclusively
International students who would like to develop their English to further their professional and personal goals can take advantage of SCAD Language Studio's English Language Program.
Download the international students guide
This PDF download provides important information for international students at SCAD, including details on immigration documentation, health care, and adjusting to American culture.
Connect with SCAD Language Studio
Staff members are available to support international students with any question at any time; just call, send an email or stop by.
Atlanta
SCAD International Student Services Office
1600 Peachtree St. NW
Atlanta, Georgia
404.253.3104
esl@scad.edu
Hong Kong
North Kowloon Magistracy Building
292 Tai Po Road
Sham Shui Po, Kowloon, Hong Kong
852.2253.8185
esl@scad.edu