Summer Swarm 2020
Summer Swarm is an optional orientation session for first-year students who have paid the enrollment fee and indicated their intent to enroll for fall quarter in Savannah. Sessions for students and their families are led by SCAD staff who are dedicated to student success.
Students attending Summer Swarm stay in a SCAD residence hall, eat in the dining hall and meet with current SCAD students, faculty and staff. During this time, students have their SCAD Card photos taken and discuss fall class schedules with their student success advisers. Admission counselors and other staff are available to answer questions about financial aid and scholarships.
Your preparation for a creative career starts now
SCAD offers five sessions for Summer Swarm 2020:
Swarm 1: June 29–30, 2020
Swarm 2: July 9–10
Swarm 3: July 16–17
Swarm 4: July 23–24
Swarm 5: July 30–31
A maximum of 150 students are accepted per session on a first-come, first-served basis. A nonrefundable fee is required that includes the cost for housing, meals and activities. Sessions for parents and family members are free. Meals can also be purchased online for guests during the Summer Swarm registration process.
Once you have been accepted and have access to MySCAD, follow these steps to sign up for Summer Swarm:
Log in to MySCAD.
Navigate to the New Student portal.
Select Summer Swarm.
Select "register" then follow the on-screen prompts.
Call Patty Henke at 912.525.4404 for more information.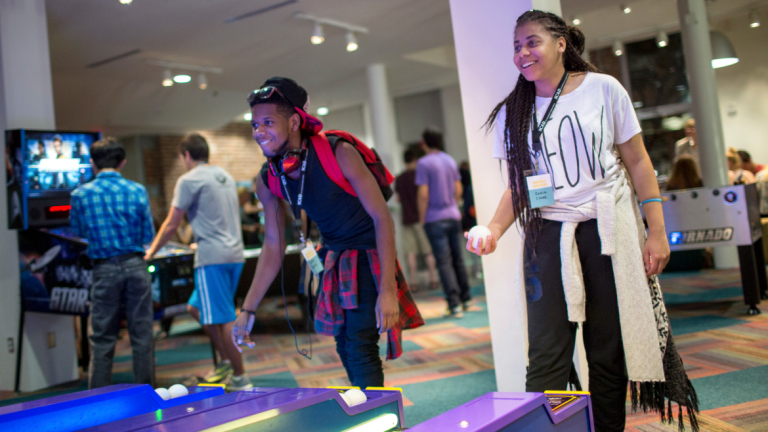 Browse the Summer Swarm schedule
Summer Swarm participants take part in a variety of activities designed to prepare them for university life.