Summer Swarm 2020
Summer Swarm is an optional orientation session for first-year students who have paid the enrollment fee and indicated their intent to enroll for fall quarter in Savannah. Sessions for students and their families are led by SCAD staff who are dedicated to student success.
Students attending Summer Swarm stay in a SCAD residence hall, eat in the dining hall and meet with current SCAD students, faculty and staff. During this time, students have their SCAD Card photos taken and discuss fall class schedules with their student success advisers. Admission counselors and other staff are available to answer questions about financial aid and scholarships.
Summer Swarm is canceled for 2020. For more information, email [email protected].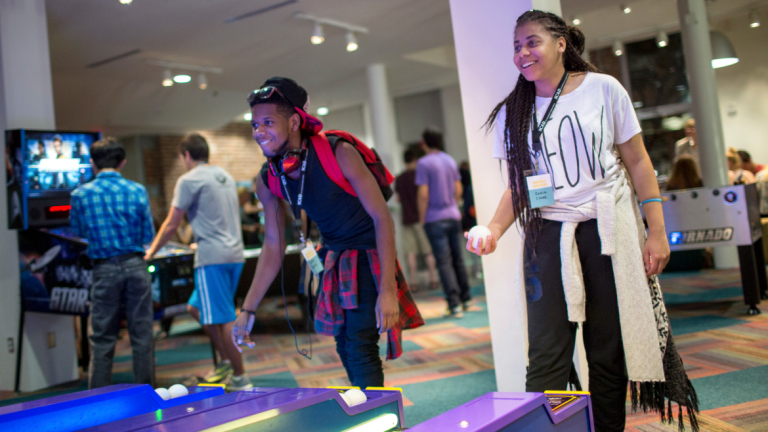 Summer Swarm schedule
Summer Swarm participants take part in a variety of activities designed to prepare them for university life.