Available online, 24/7, the university's new wellness platform [email protected] connects you to information, campus resources, peers, and opportunities whenever you need them. The content you see becomes personalized after you complete brief assessments, customize a profile, and start searching. From mental and physical health to friendships, finances, and finding balance, [email protected] will help you refocus, recharge, and reach your potential. Set goals with [email protected] and check them off, one by one.

How can YOU help you?
[email protected] helps you assess and improve your health, sense of purpose, and life trajectory with expertise in three main areas.
Succeed
Your academic and career success
Thrive
Your physical and mental wellbeing
Matter
Your purpose and campus connections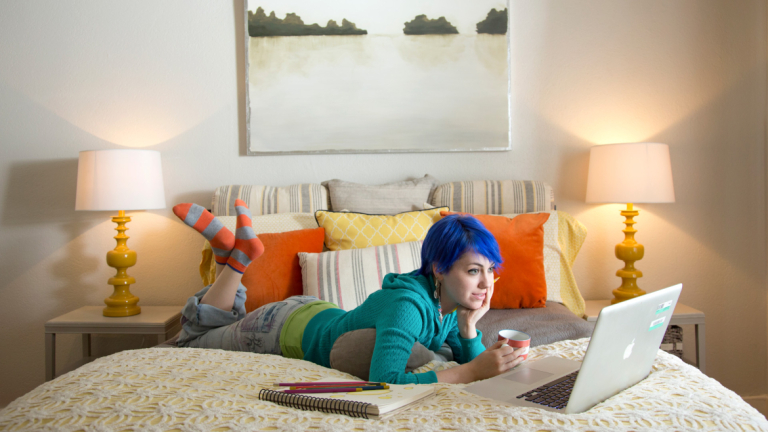 Getting started
Step 1: Visit you.scad.edu.
Step 2: Sign in using your MySCAD login information.
Step 3: Discover. Start by customizing your profile and completing a self-assessment to get tips, quizzes, videos, and resources curated just for you.
Step 4: Thrive. With fresh content and dynamic tools, [email protected] helps you succeed and thrive — today, tomorrow, and into your bright future.
Your personal information is always confidential
[email protected] is most effective when students can be open and honest as they explore sensitive issues. We have ensured that [email protected] is a secure environment. Your privacy is always protected. Logins are encrypted and there is no way of tracking what you see or do.