Fitness studio and class schedules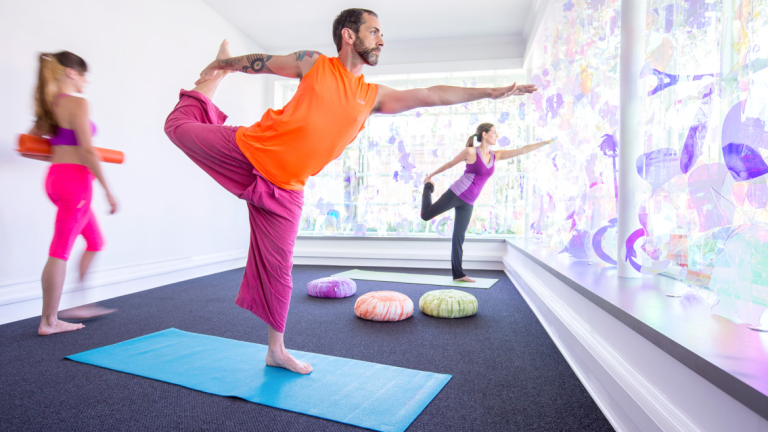 SCAD Studio offers yoga, meditation, Pilates and ballet classes. Classes are free for SCAD ID holders and require registration three hours in advance.
Learn more about ClubSCAD classes and what each one can do for you.
Classes and class times are subject to change.
No fees.
Sign-up begins 30 minutes prior to class time.
Classes held in ClubSCAD are limited to 20 participants.
For more information visit scadathletics.com or email fitness@scad.edu.
ClubSCAD hours
Finals Week (Week 10), 7 a.m. to 7 p.m.
SCAD Studio hours
Monday-Thursday, 10 a.m. to 8 p.m.
Friday, noon to 4 p.m.
Saturday, 10 a.m. to 2 p.m.
Fitness schedule
Summer 2015
Monday
Cardio Kickboxing, noon to 12:50 p.m.
Melt, 5-5:50 p.m.
Wednesday
3 T's, noon to 12:50 p.m.
Melt, 5-5:50 p.m.
Friday
Total Body Circuit, noon to 12:50 p.m.