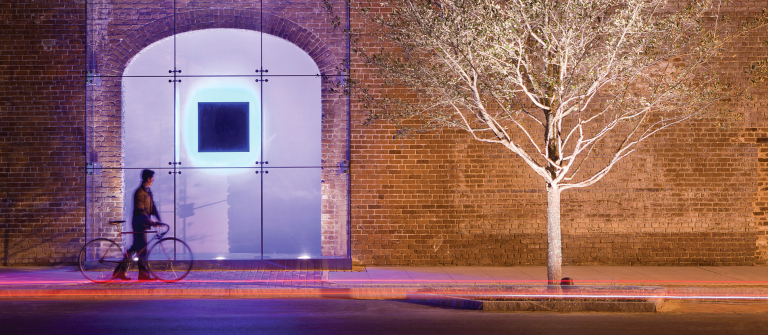 Victor Dover lecture: "The Art of Street Design"
Savannah, GA
601 Turner Blvd.
The School of Building Arts Lecture Series presents Victor Brandon Dover, former chair of the Congress for the New Urbanism America, and founder and principal-in-charge of Dover, Kohl & Partners Town Planners.
In his lecture, "The Art of Street Design," Dover will discuss a revolutionary makeover that is underway to promote walking and cycling and appeal to a new generation of creative, demanding citizens. Walkable, sustainable designs can reinvigorate inner cities and retrofit suburbia to meet the needs of residents.
The innovative work of Dover, Kohl & Partners has been featured on CNN, NPR, in Businessweek, USA Today and many other media outlets and in projects such as the "Best Smart Growth Plan" for El Paso, Texas, and the revitalization of Bluffton and Port Royal, South Carolina.
The event is free and open to the public.
Students, staff and faculty may view presentations through SCAD eLearning's Livestream and the Virtual Lecture Hall.