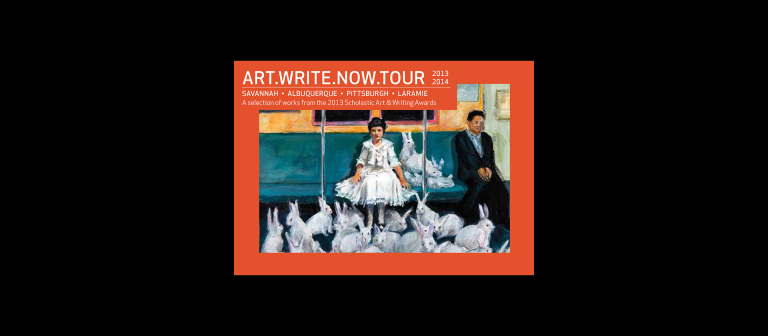 Scholastic's 'Art. Write. Now. Tour' reception
Savannah, GA
342 Bull St.
SCAD will host the "Art. Write. Now. Tour" exhibition, which features some of the best work from talented teenagers who won 2013 Scholastic, Inc. Art and Writing Awards.
The event is free and open to the public.
To view the exhibit and attend the reception, guests should check in at Poetter Hall, 342 Bull St., Savannah, Georgia. Buses will be available to transport guests to Arnold Hall starting at 5:30 p.m., shuttling between the two buildings every 15 minutes.