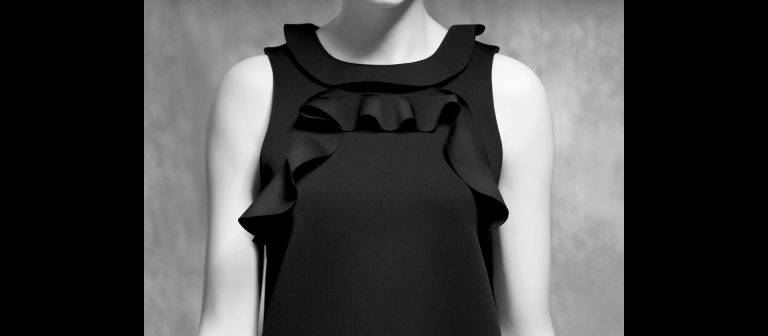 "Little Black Dress" at the Mona Bismarck American Center for art & culture
Mona Bismarck American Center for art & culture
34 Avenue de New York
"Little Black Dress," organized by the SCAD Museum of Art and curated by André Leon Talley, SCAD trustee, Numéro Russia editor-at-large and Vogue contributing editor, charts the historic and contemporary significance of a singular sartorial phenomenon. Featuring approximately 50 garments from a canon of modern fashion designers, the exhibition includes contributions from veteran designers and those of the International Best-Dressed List.
Tracing the bold curve of social history across the 20th and 21st centuries, "Little Black Dress" explores the evolution of a definitive yet democratic style that, for more than a century, has embodied the shifting social tides of the modern world. In its ubiquity and versatility, the little black dress has delivered some of the most indelible images of our visual age. Endlessly appropriated and translated, each dress is imbued with the value of its day—from service to independence, from restraint to temptation, from glamour to grace.
This exhibition is made possible by M•A•C Cosmetics.