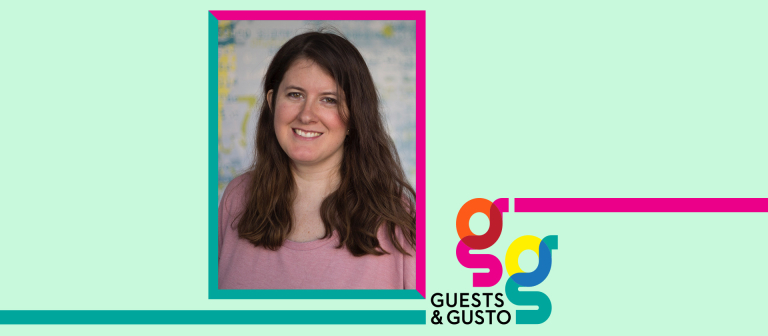 Search scripts for tips with Writers Guild librarian Lauren O'Connor on 'Guests and Gusto'
Emerging writers can use professional writers' scripts as tools to learn the mechanics of formatting and structure and how to deliver an emotional experience through characters, scenes, and dialogue. The more scripts a writer reads, the more proficient they'll be at recognizing what makes a script great and bringing those elements into their own work. Yet not all writers know how to break down a script to look for the important elements. This workshop, led by the Writers Guild Foundation's Lauren O'Connor, covers how to access screenplays, techniques for selecting and studying scripts, and how to apply what you learn to your own writing.
About Lauren O'Connor
Lauren O'Connor is a librarian in the Writers Guild Foundation Library, where she helps to build and provide access to a collection of more than 40,000 produced film and television scripts. She can often be found behind the reference desk, processing archival collections, contributing to the WGF blog, and emceeing War of the Words trivia battles. Prior to the WGF, O'Connor worked as a video preservationist at the Bay Area Video Coalition in San Francisco. In her spare time, she writes plays and poems. A professional shhh-er by day, Lauren is obsessed with musical theater and country music and can talk about both subjects ad nauseam.
About 'Guests and Gusto'
Tune in to Guests and Gusto, the SCAD series you want with the people you need to know. Zoom in on exclusive virtual hang-outs, real-time talks, and cool digital content with the creators and innovators remaking culture — from big celebs to top pros to boss alumni.
This event is open to the public.
Register below to tune in.
Register for the Lauren O'Connor Guests and Gusto event