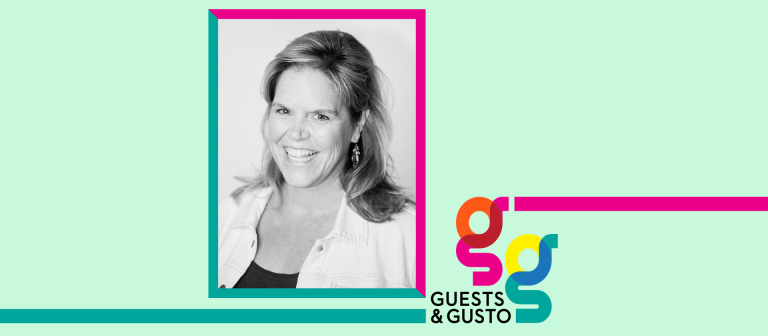 Map the basics of freelancing with SCADFILM on 'Guests and Gusto'
To get started as a freelancer, you need to understand the marketplace, how to network, the basic rules of contracts, and everything about invoices and earnings. Join SCADFILM Senior Executive Director Leigh Seaman for Freelancing 101, part one of a three-part series dedicated to freelancing.
This session will walk the new freelancer through the basic steps of setting up, including résumés, reels, and interviewing; positioning yourself for hire; and how to smartly manage income and expenses. The session will also include best practices for freelancers based on input from producers and executives who are hiring.
About Leigh Seaman
SCADFILM Senior Executive Director Leigh Seaman is a former television showrunner and producer with credited work on network, cable, streaming, and digital platforms. Having worked in New York, Los Angeles, and Washington, D.C. as a news and sports producer, Seaman transitioned to series production with the creation of the groundbreaking TLC series Trading Spaces and served as executive producer for numerous other unscripted series, documentaries, and instructional videos. In 2008, she helped television personality Ty Pennington launch his production company TPTV, where she served as creative director and executive producer for five years. With TPTV, Seaman produced series in the U.K., Canada, and the U.S. and supported the Emmy Award-winning ABC series Extreme Makeover: Home Edition. As a director, she has been tapped for branded and digital shorts, corporate and industrial videos, and live events. Seaman brings her broad experience to SCADFILM, where content creators from film, television, animation, and gaming connect with students, alumni, and other industry professionals in workshops, masterclasses, and festival events held throughout the year at SCAD.
About 'Guests and Gusto'
Tune in to Guests and Gusto, the SCAD series you want with the people you need to know. Zoom in on exclusive virtual hang-outs, real-time talks, and cool digital content with the creators and innovators remaking culture — from big celebs to top pros to boss alumni.
This event is open to the public.
Register below to tune in. For more information, email [email protected].
Register for the Freelancing 101 Guests and Gusto event