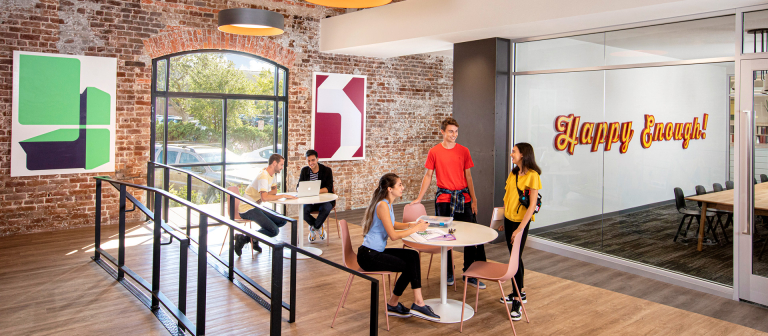 Step into a world of creative opportunities at SCAD international student virtual chat
Learn about award-winning academic programs, admission and portfolio guidelines, and scholarship opportunities in this virtual information session. SCAD offers comprehensive opportunities for international students, including a robust English as a Second Language program and a dynamic International Student Services Office, which organizes activities and provides assistance with transitioning to life in the U.S., including help with the student visa process, housing, health care, employment, and more. Admission representatives will be available for a Q&A session regarding admission and application requirements.
Offering unrivaled resources, professional-grade technology, and faculty with vital real-world experience, SCAD prepares talented students for creative careers. In a study of Spring 2018 SCAD graduates, 99% were employed, pursuing further education, or both within 10 months of graduation.
This event is free and open to all prospective students.