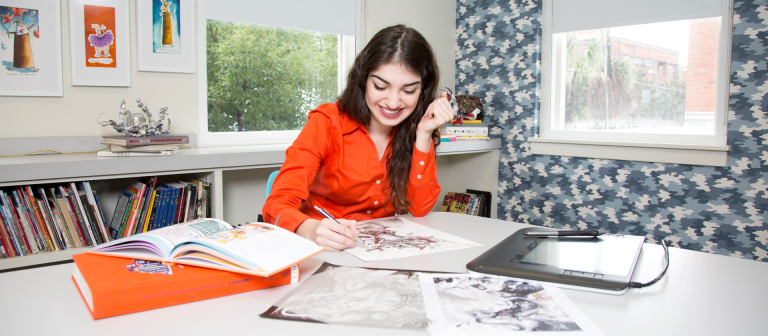 Kick off your communication arts career at SCAD Spotlight Day in Savannah
Savannah, GA
516 Drayton St.
Find out more about the School of Communication Arts at SCAD Spotlight Day. At this event, you and your family will discover SCAD's academic programs, tour the university and get a glimpse of student life. Prospective students will participate in a fun, hands-on workshop as their families experience the culture and energy of Savannah. Wrap up the day by meeting with advisers who can answer questions about applications, financial aid and scholarships, and help you begin the application process.
The School of Communication Arts offers degree programs in advertising, branded entertainment, graphic design, illustration, photography and sequential art, among myriad specialized minors. Students have landed elite internships and jobs with some of the world's premier creative agencies like Leo Burnett, Pentagram, Saatchi & Saatchi and Wieden+Kennedy, and have worked on major campaigns for Apple, Disney, Google, Hulu, Instagram, LVMH and more.
This event is free and open to prospective students.