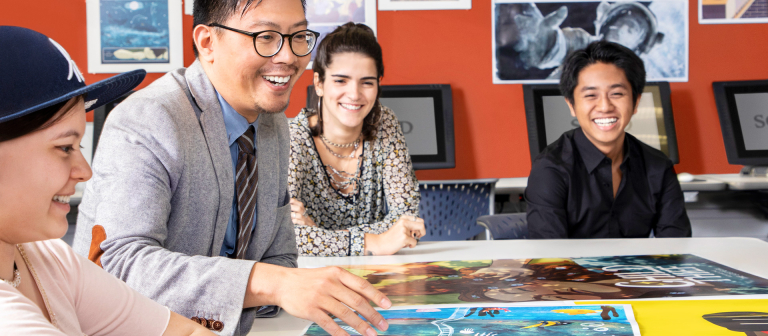 Visit SCAD Hong Kong and find everything your creative heart desires at SCAD Day
Hong Kong,
292 Tai Po Road
Join SCAD's global community of students and faculty as they welcome you to explore SCAD Hong Kong. On SCAD Day, you'll experience vibrant student life firsthand as you tour the university's colorful and welcoming learning environments and explore award-winning degree programs. You will also have the opportunity to interview with admission representatives and begin your application. If accepted, you may secure enrollment at SCAD Hong Kong by submitting enrollment fees.
SCAD Day is the university's open house event for prospective students and their families. Visitors can design their day to suit their unique goals and interests.
This event is free and open to prospective students. For more information, email [email protected] or call 852.2253.8044.