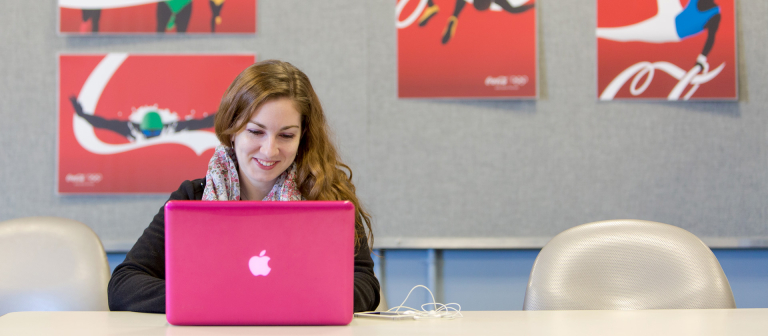 Explore the SCAD eLearning graphic design program at virtual chat
Learn more about the undergraduate and graduate degrees in graphic design offered through SCAD eLearning and how they are taught online during a virtual chat with admission representatives and faculty.
At this event, you will observe a live online class on the innovative SCAD eLearning platform and participate in a question-and-answer session.
The SCAD graphic design program goes beyond the fundamentals of design by delving into product packaging, entrepreneurship, mobile technology, interface design, user experience and more. SCAD graphic design students graduate fluent in the visual language that defines today's powerhouse brands and organizations.
Students in SCAD eLearning courses are instructed by the same world-class faculty members who teach students at the university's four locations around the globe. Online students also have access to cutting-edge technology and vast digital resources, including talks by visiting artists and designers in the Virtual Lecture Hall, expansive electronic library archives and more.
The event is free and open to prospective students.