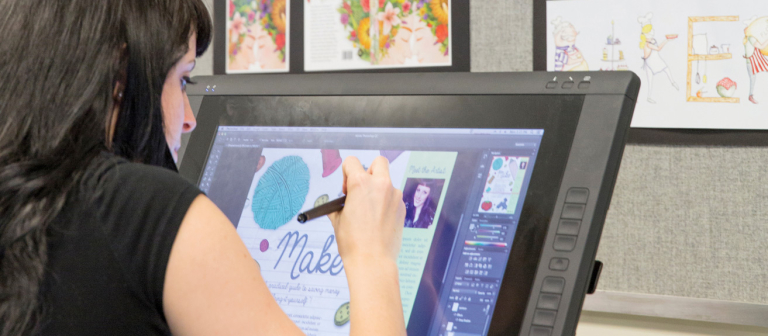 Discover why artists are drawn to SCAD eLearning's illustration graduate program during virtual chat
You're invited to a virtual information session featuring the SCAD eLearning illustration department. In this workshop, you will learn more about the M.A. and M.F.A. degrees in illustration at SCAD as well as how the program is taught online. You will also have the opportunity to dive into an unparalleled program where students develop their personal styles and techniques to express their own unique visions - all while forming a well-rounded perspective on design.
Students in eLearning courses are instructed by the same world-class faculty members who teach students at the university's four locations around the globe. Online students also have access to cutting-edge technology and vast digital resources, including talks by visiting artists and designers in the Virtual Lecture Hall, expansive electronic library archives and more. The event is free and open to prospective students.
The event is free and open to prospective students.