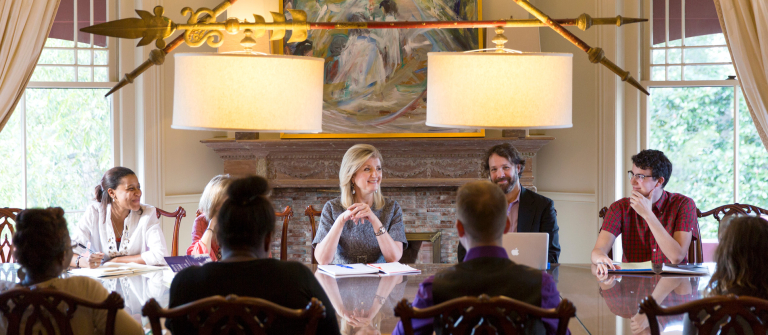 Author your creative career at SCAD Atlanta graduate writing class visit
Atlanta, GA
1600 Peachtree St. NW
Begin your SCAD story by sitting in on an advanced writing class at SCAD Atlanta.
Prospective students will observe WRIT 725: Persuasive Writing, a graduate-level course where students explore and deconstruct copywriting for advertising, promotion and design scenarios. Attendees will see up close how the SCAD writing program is taught and experience life as a SCAD Atlanta student.
The SCAD writing program prepares students to step into fields from copywriting to social media communications and more. Students finish their degrees with publication credits in their portfolios and the ability to step into a variety of roles.
The event is free and open to prospective students. For more information or to register, call 404.253.2700 or email admissioneventsatl@scad.edu.