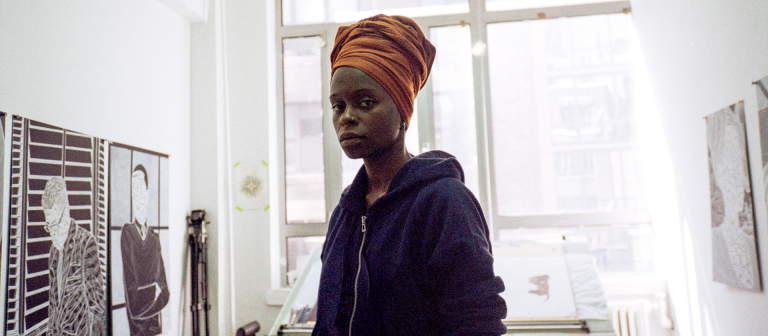 Keynote lecture: Toyin Ojih Odutola
Atlanta, GA
173 14th St. NE
Join us for a keynote lecture by artist Toyin Ojih Odutola as she shares her professional journey and the impulses and interests that drive her practice. Ojih Odutola has achieved remarkable accomplishments over the last decade on the strength of an extraordinary body of work. She broadly explores portraiture and the sociopolitical construct of skin color through meticulous, intensely labored hand drawings.
Her exhibition, "Testing the Name," is on view at the SCAD Museum of Art in Savannah Feb. 20–Sept. 9, 2018.
 
This event is free and open to the public.
This lecture is part of SCAD deFINE ART 2018, held Feb. 20–23 at university locations in Savannah and Atlanta, Georgia, and Hong Kong. SCAD deFINE ART is an annual program of exhibitions, lectures, performances and public events that highlights emerging and established artists and visionaries.