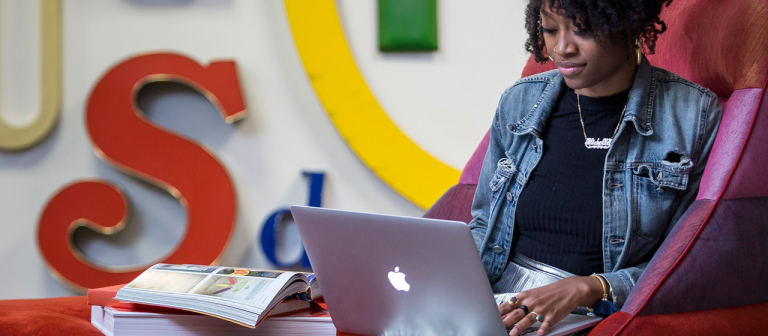 Discover SCAD eLearning from your computer by logging in to virtual chat
Explore the award-winning SCAD eLearning platform with the instructional designers themselves. In this virtual chat with Shakis Drummond and Shannon Buck, you will discover the history and evolution of this vibrant platform while learning how you can earn a creative degree from SCAD online.
Students in SCAD eLearning courses are instructed by the same world-class faculty members who teach students at the university's four locations around the globe. Online students also have access to cutting-edge technology and vast digital resources, including talks by visiting artists and designers in the Virtual Lecture Hall, expansive electronic library archives and more.
The event is free and open to prospective students.