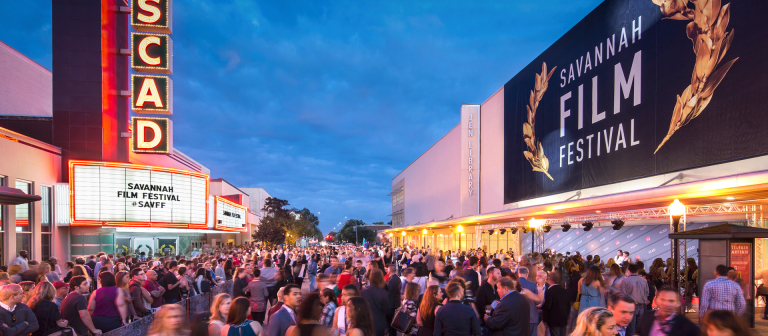 Experience the Savannah Film Festival and imagine life as a student at SCAD Spotlight Day
Savannah, GA
342 Bull St.
Take a front-row seat at SCAD Spotlight Day, where you can discover life as a SCAD student and get a peek into the university's annual Savannah Film Festival.
At this signature event, you will have the opportunity to view juried films that go on to receive distinguished accolades such as Academy Awards, see student films, participate in question-and-answer sessions with filmmakers and enjoy the glamour of a star-studded event. During SCAD Spotlight Day, you and your family are invited to tour the university's vibrant learning environments, discover the university's award-winning art and design degree programs, and meet one-on-one with a SCAD admission representative to start your application.
SCAD prepares students to become visual storytellers through immersive, hands-on experience in the full spectrum of production. By focusing on advanced study and practice in filmmaking, the university gives students diverse technical skills to help them go on to thriving careers in film and television and performing arts.
This event is free and open to prospective undergraduate and graduate students.
For more information, email admission@scad.edu or call 800.869.7223.