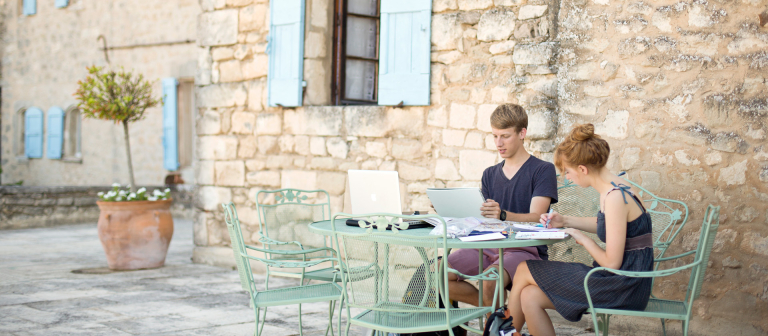 Discover SCAD Lacoste in southern France at SCAD Day open house event
Lacoste,
Rue Saint-Trophime
Explore SCAD Lacoste and learn about the university's award-winning degree programs, inspired learning centers and vibrant student life at this open house event.
SCAD Day offers prospective students and their families the opportunity to meet faculty, visit classrooms, and learn more about the application process as well as financial aid and scholarship opportunities. Admission representatives will be on hand to answer questions and lead tours of SCAD Lacoste, a thoughtfully restored location with ancient structures dating back to the ninth century.
This event is free and open to prospective undergraduate and graduate students. To attend, RSVP to reservationlacoste@scad.edu.