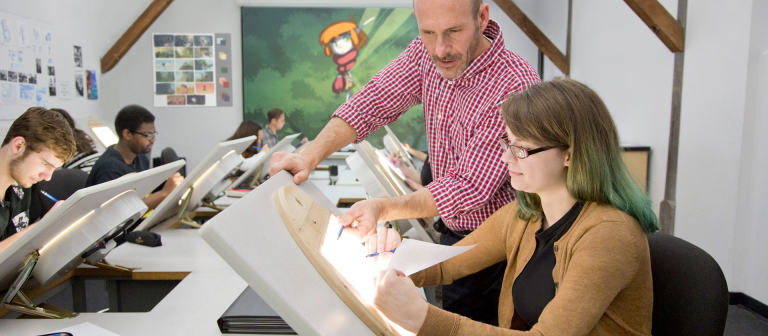 Dive into dynamic student life with a faculty-led workshop at SCAD Spotlight Day
Savannah, GA
342 Bull St.
Join in a hands-on workshop customized just for you at SCAD Spotlight Day. While you learn about the university's award-winning degree programs and participate in a demonstration led by renowned SCAD faculty, your family can experience Savannah's charming culture and flourishing artistic community over a tour.
At the end of the day, you will be able to meet with advisers who will answer your questions about the application process, financial aid and scholarships.
This event is free and open to prospective undergraduate and graduate students.