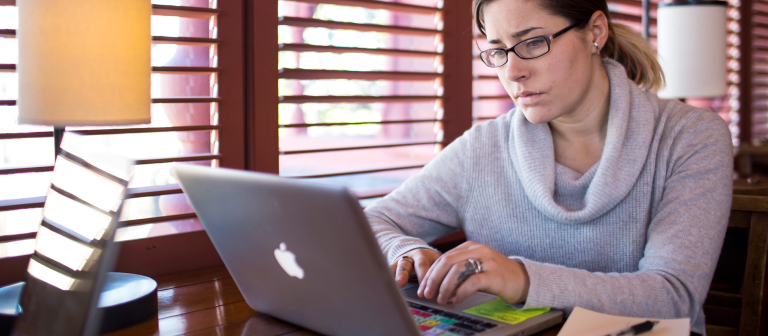 Study writing through SCAD eLearning, start with virtual information session
Join SCAD writing faculty for an eLearning virtual information session and discover how the program prepares students for a multifaceted career in both emerging and traditional media.
During this live presentation with SCAD writing chair Beth Concepción, participants can view how the program is taught online and take a virtual tour of an online writing class, followed by a live question-and-answer session with faculty.
Students in eLearning courses are instructed by the same world-class faculty that teaches students at the university's four locations around the globe. Online students also have access to cutting-edge technology and vast digital resources, including talks by visiting artists, designers and writers in the Virtual Lecture Hall, expansive electronic library archives and more.
The event is free and open to prospective students.