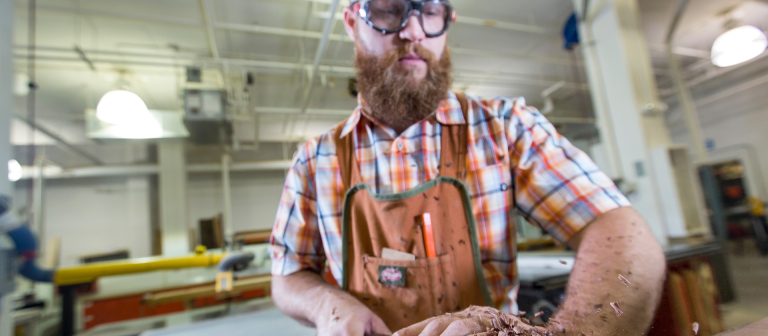 Shape your future on a tour of Atlanta's ACA Sculpture Studio of SCAD
Atlanta, GA
1600 Peachtree St. NW
Explore one of the finest studios in the Southeast at a tour of the ACA Sculpture Studio of SCAD.
Located next to the High Museum of Art and designed by world-renowned architect Renzo Piano, the sculpture foundry has ample studio space, an exhibition gallery, and practical and cutting-edge tools for students to use as they bring their creative visions to life.
Whatever materials you dream of using to create your art — from wood and metals to the plastics used in the studio's 3-D rapid prototyping printer — you'll find them in the ACA Sculpture Studio of SCAD.
The event is free and open to prospective students. For more information or to register, call 404.253.2700 or email admissioneventsatl@scad.edu.