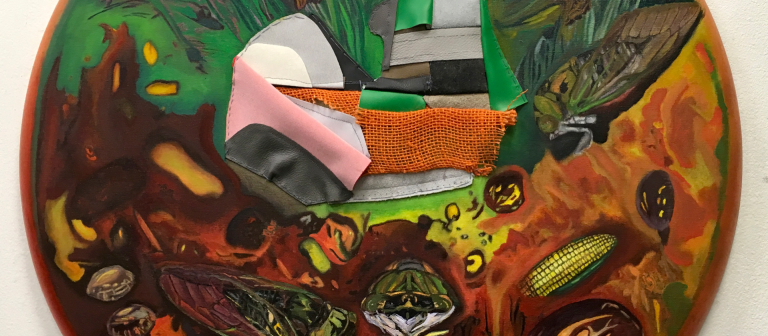 Aundrea Lee thesis exhibition: 'Turn Tale'
Atlanta, GA
1600 Peachtree St.
SCAD presents "Turn Tale," a thesis exhibition by Aundrea Lee (M.A. painting). Through mixed-media assemblages and paintings, the artist explores the biological effects of stress on the natural environment. Lee's paintings reference flora and fauna, but hover between abstraction and representation. The artist uses a wide range of materials, including fabric, charcoal, synthetic hair, vellum paper and oil paint, to reflect her concerns about biodiversity in a rapidly growing society.
Aundrea Lee, a native of north Texas, lives and works in Atlanta, Georgia. Prior to pursuing graduate studies at SCAD, Lee earned a bachelor's degree in studio art from the Ernest G. Welch School of Art and Design at Georgia State University.
Opening reception: Thursday, May 25, 5–7 p.m.
Gallery Hours: Monday-Friday, 8:30 a.m. to 5:30 p.m.
The exhibition and reception are free and open to the public.