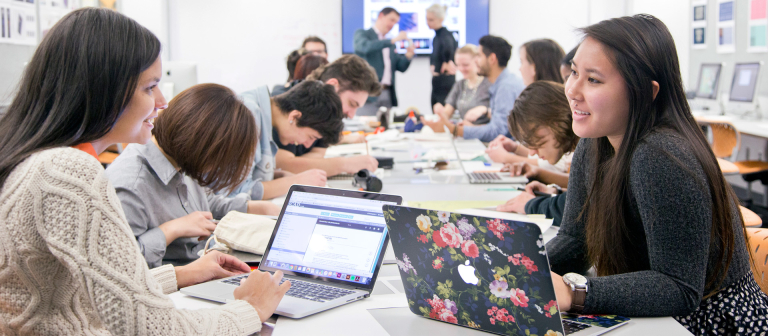 Join SCAD eLearning for a virtual chat on the transformative graphic design program
Explore SCAD eLearning and the university's graphic design department during this live virtual information session. At this event, you will learn more about graphic design at SCAD and how the program is taught online. You will also take a tour of a live online class and have the opportunity to participate in a Q-and-A session with admission advisers.
As a graphic design student at SCAD, you'll become fluent in the visual language that defines today's powerhouse brands and top-flight organizations. The university's graphic design degree program delves into product packaging design, entrepreneurship, mobile technology, interface design and user experience. You'll graduate from the program with a professional portfolio, experience working for industry giants and the opportunity to make a lasting mark on the ever-changing global visual landscape.
The event is free and open to prospective students.