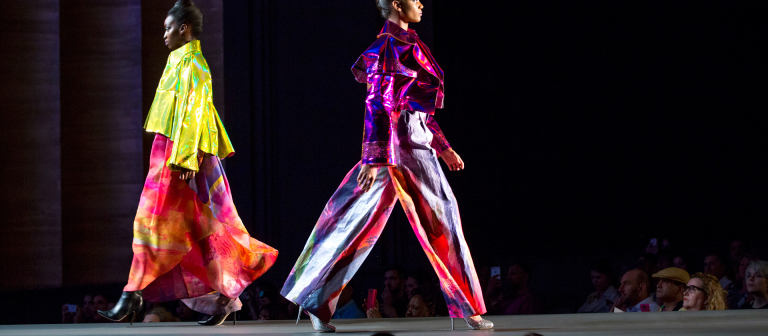 Gaze upon student fashion at SCAD FASH and experience life as a student at SCAD Spotlight Day
Atlanta, GA
1600 Peachtree St.
You're invited to get a glimpse into vibrant university life and see the trendsetting styles of student fashion designers at SCAD Spotlight Day. At this event, you'll tour SCAD FASH Museum of Fashion + Film, the extraordinary museum that celebrates film and runway fashion icons, and view the brilliant garments of student designers during the SCAD Atlanta Fashion Showcase. Take this opportunity to visit SCAD Atlanta's exceptional learning environment, discover more about the university's award-winning art and design degree programs and meet one-on-one with a SCAD admission representative to get a jump-start on your application.
SCAD offers the most art and design degrees of any university in the U.S., with more than 100 degree programs in 43 majors, in addition to minors in more than 75 disciplines. With top employers including Apple, Disney and Urban Outfitters eager to recruit SCAD students, it's no surprise that SCAD alumni go on to have flourishing creative careers. According to a recent study, 98 percent of Spring 2015 graduates were employed, pursuing further education or both within 10 months of graduation.
To RSVP, email Maurice Smith at masmith@scad.edu.