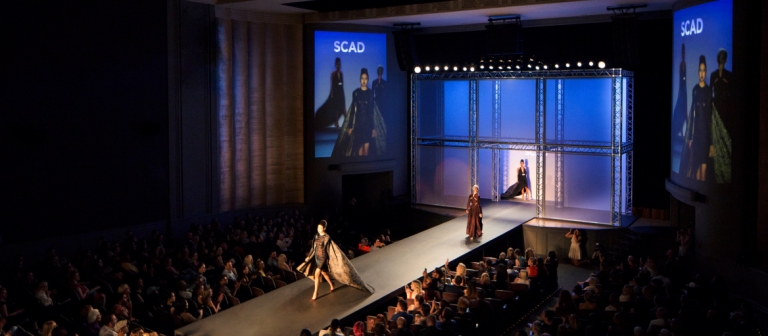 Discover tomorrow's style stars at the SCAD Fashion Show during SCAD Spotlight Day
Savannah, GA
342 Bull St.
At SCAD Spotlight Day, enjoy the annual SCAD Fashion Show, the university's juried event of senior fashion collections.
You can view SCAD students' cutting-edge collections on the runway, and explore the university's vibrant learning and creative environments.
During the day, you and your family can also learn more about the university's award-winning art and design degree programs, and meet one-on-one with a SCAD admission representative, who will answer your questions and help you get started on your application.
For more information, email admission@scad.edu or call 800.869.7223.
This event is free and open to prospective students.