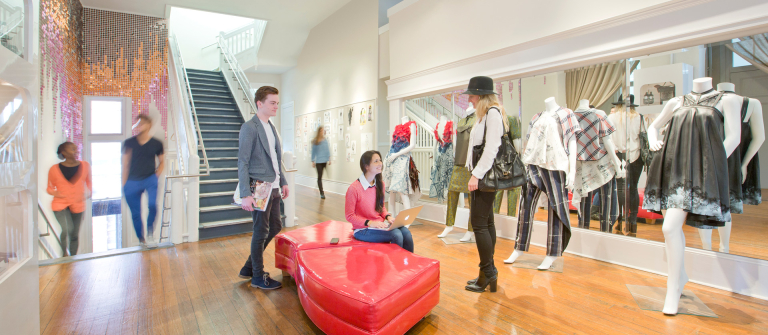 Take a tour of SCAD and see extraordinary student fashion at SCAD Spotlight Day
Savannah, GA
342 Bull St.
Get a peek into the university's vibrant learning environment and signature events at SCAD Spotlight Day. During this event, you and your family will have the opportunity to tour SCAD, discover the university's award-winning art and design degree programs and meet one-on-one with an admission representative to get started on your application. Stay through the evening to experience one of the university's most highly anticipated annual events, the SCAD Fashion Show during SCAD FASHWKND. At the show, garments and accessories from the university's top senior collections are showcased on the runway.
SCAD offers the most art and design degrees of any university in the U.S., with more than 100 degree programs in 43 majors, in addition to minors in more than 75 disciplines which consistently garner high praise. SCAD undergraduate fashion programs ranked No. 1 for "Best Learning Experience" in 2016 according to The Business of Fashion, and fashion-schools.org ranked SCAD as the best fashion design college in the South. Whether in fashion or other disciplines, SCAD is dedicated to helping students and alumni succeed in their chosen fields. In fact, 98 percent of Spring 2015 graduates from SCAD were employed, pursuing further education or both within 10 months of graduation, according to a recent study. These remarkable accolades illustrate how SCAD provides students with opportunities and connections to thrive in their creative endeavors.
This event is free and open to prospective students.
For more information, email admission@scad.edu or call 912.525.5100.