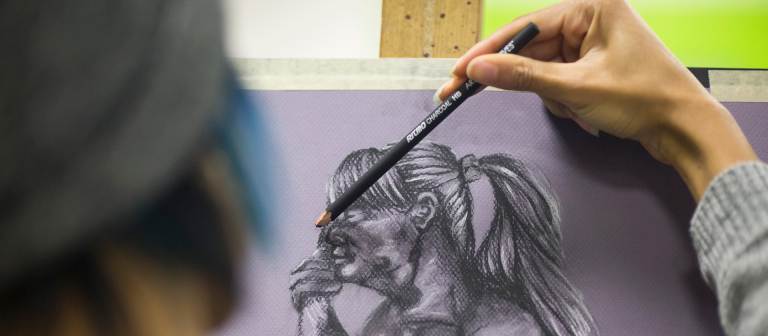 Celebrate the finest in foundation studies at Beyond the Dot
Browse some of the best of this year's foundation studies work at the 10th annual Beyond the Dot exhibition, featuring a variety of drawing, 2-D design, color theory and 3-D design pieces.
Award winners will showcase their work in a traveling exhibition throughout the area, including at the Limelight Gallery at Binders Art Supplies and Frames in Buckhead.
Reception and awards ceremony: Friday, May 19, 2017, 3–5 p.m.
This event is free and open to the public.
For more information, email associate chair of foundation studies Lisa Hart at ehart@scad.edu.