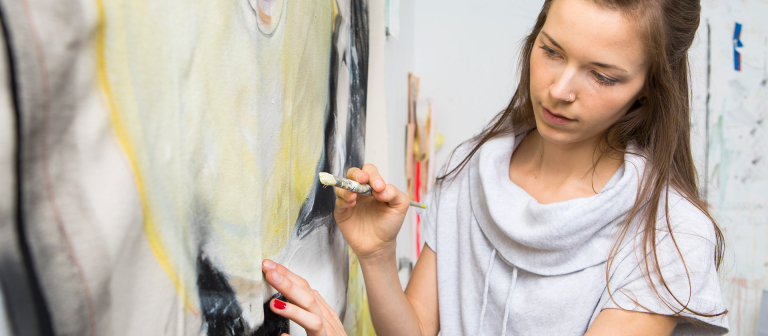 Attend SCAD eLearning virtual chat to learn how you can earn your graduate painting degree online
Discover how you can turn your talent for painting into a rewarding career during this virtual information session with SCAD painting professor Stephen Knudsen.
In this online chat, Knudsen, an internationally exhibited painter and senior editor of ARTPULSE, will explore the Master of Fine Arts degree program in painting at SCAD. Students will have the opportunity to virtually tour a live online class and participate in a Q-and-A session.
SCAD painting alumni have exhibited at world-renowned museums and international art fairs, and have gone on to serve in academia, as art directors for publications, as design directors for apparel companies, and as experts in setting and object manipulation in Hollywood.
SCAD eLearning allows students to pursue their passions in a flexible online setting, and connect to renowned faculty and resources without disconnecting from their busy professional and personal lives.
The event is free and open to prospective students.