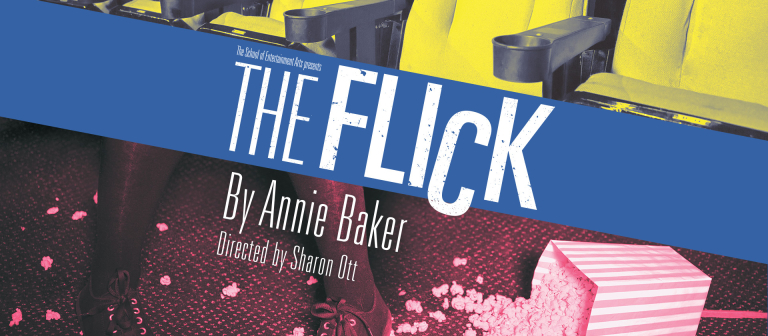 Experience the Pulitzer Prize-winning 'The Flick'
Savannah, GA
217 Martin Luther King Jr. Blvd.
The SCAD School of Entertainment Arts presents Annie Baker's "The Flick."
In a run-down central Massachusetts movie theater, three underpaid employees mop the floors and attend to one of the last 35-millimeter film projectors in the state. Their petty battles and not-so-petty heartbreaks play out in the empty aisles.
Directed by SCAD performing arts professor Sharon Ott, "The Flick" is a funny and heartrending cry for authenticity that turns the audience-performer dynamic around, with attendees sitting on stage while the story unfolds in the seats.
May 11–13, 2017
7:30 p.m.
May 14
2 p.m.
Tickets are $5 for SCAD Card holders, $8 for non-SCAD students, seniors and military and $10 for the general public. The show Thursday, May 11, is free with a valid SCAD Card.
Tickets available at Savannah Box Office, 216 E. Broughton St.
912.525.5050
savannahboxoffice.com