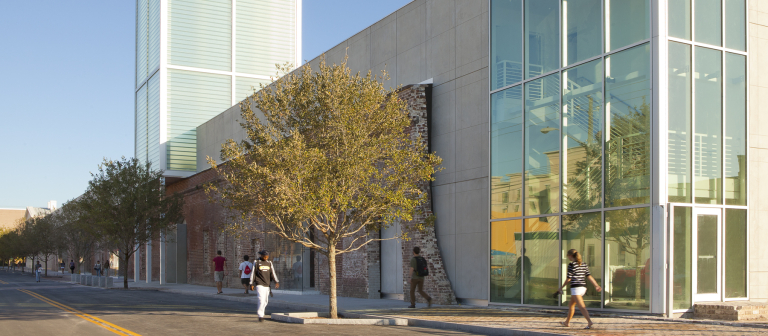 Discover how to transcend boundaries in your creative work with Martin Lesjak
Savannah, GA
601 Turner Blvd.
Join Martin Lesjak, founder and creative director of INNOCAD architecture and product design studio 13&9, for "Blurring Boundaries: A Transdisciplinary Approach to Architecture and Design." Named Contract magazine's 2015 Designer of the Year, Lesjak will discuss his projects spanning architecture, interiors, products, sound and fashion design.
His foresight and expertise in architecture, design and craft — as well as an affinity for art — have taken his award-winning firms into innovative directions globally. With his partners, Lesjak leads diverse international projects combining creativity without boundaries.
This event, part of the School of Building Arts Lecture Series, is free and open to the public. View online through the SCAD eLearning Livestream. 
For more information, email Sandi Haggberg-Schoenrock at shaggber@scad.edu.