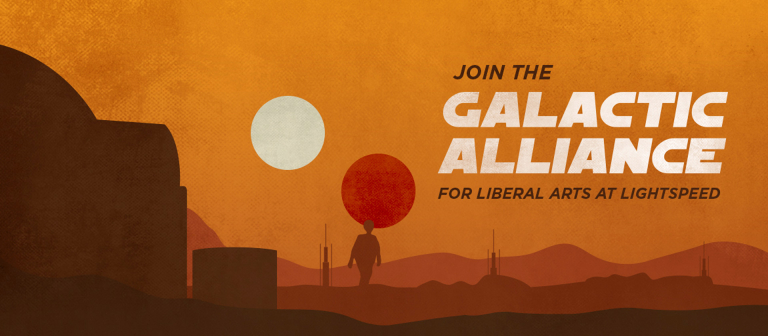 Use the Force to discover how liberal arts helps 'Star Wars'
Savannah, GA
216 E. Broughton St.
Journey to a galaxy far, far away for an exploration of the varied ways that liberal arts helps bring the "Star Wars" universe to life, along with how hope can be used to conquer the dark side.
Speakers and topics include:
Trustees Theater Programming Director Sheila Bolda — Gender identity
Liberal arts professor Samuel Gross — Probability and statistics from "Rogue One"
Liberal arts professor Carey Murphy — Rebels and terrorism
Associate Chair of Liberal Arts Allison Steinweg — Power and leadership
Liberal arts professor John Valentine — The Force, the hero and the Dao
Stay after the event to show off your "Star Wars" costumes — leave your prop weapons at home — and take pictures with other participants.
This event, presented by the liberal arts department, is free and open to the public.
Questions? Email professor David Steinweg at dsteinwe@scad.edu, or contact Tess Dubé at tdube@scad.edu or 912.525.6012.