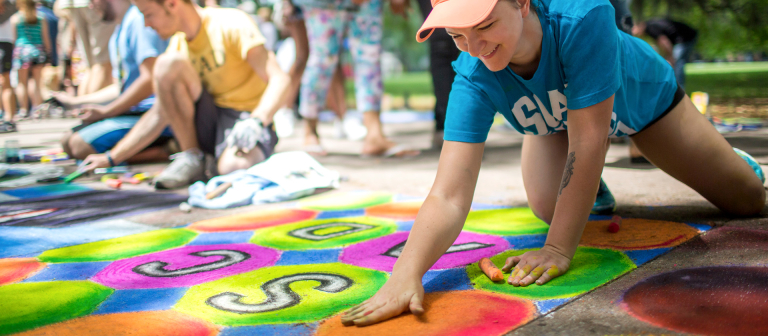 Chalk the walk at the 2017 Sidewalk Arts Festival
Forsyth Park, between Drayton and Whitaker streets
The paved walkways of Savannah's scenic Forsyth Park spring to life at the 36th annual SCAD Sidewalk Arts Festival. In a tradition nearly as old as the university itself, SCAD students, alumni and area high school students create colorful chalk masterpieces and compete for cash prizes and Ex Libris bookstore gift cards.
You must register to participate. Prospective student registrants must be in high school.
Register as an individual participant
You may also register as part of a group. There is no limit to the number of members per group, but only one box of chalk is given. Each group member is assigned one square with a maximum of three squares per group. All group members must be present to receive chalk.