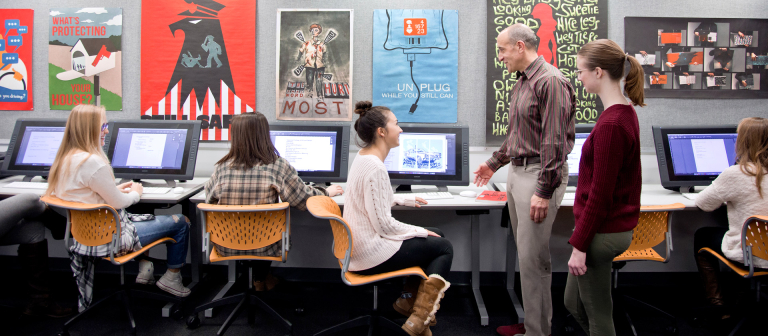 Find out why artists are drawn to SCAD eLearning at graphic design virtual information session
Learn how SCAD graphic design students stand out in their field at a virtual information session led by a SCAD professor.
With a combination of advanced technology, instruction from accomplished faculty and unparalleled professional connections, SCAD graphic design and visual experience students go on to work at top brands and organizations like Disney and Facebook. Interested students will learn more about the graphic design program, take a tour of a virtual classroom and talk to faculty members in a question-and-answer session.
Students in eLearning courses are instructed by the same renowned faculty who teach students at the university's four locations around the globe. Online students also have access to cutting-edge technology and vast digital resources, including talks by visiting artists and designers in the Virtual Lecture Hall, expansive electronic library archives and more.
The event is free and open to prospective students.