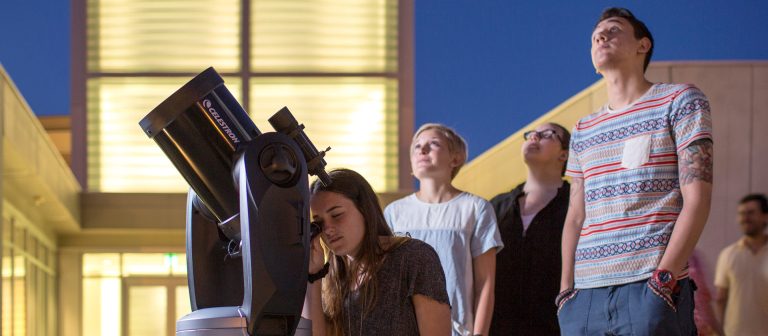 Explore the night sky at spring moon watch
Examine the moon's surface using a Celestron telescope, tour the constellations and discuss the mythologies they hold. Attendees can participate in a T-shirt raffle as well as enjoy snacks and trivia.
Presented by the School of Liberal Arts, this event is free and open to SCAD Card holders and their families.
Rain date: Saturday, April 29
For more information, email professor Carlos Gonzales at cgonzale@scad.edu, or contact Tess Dubé at tdube@scad.edu or 912.525.6012.