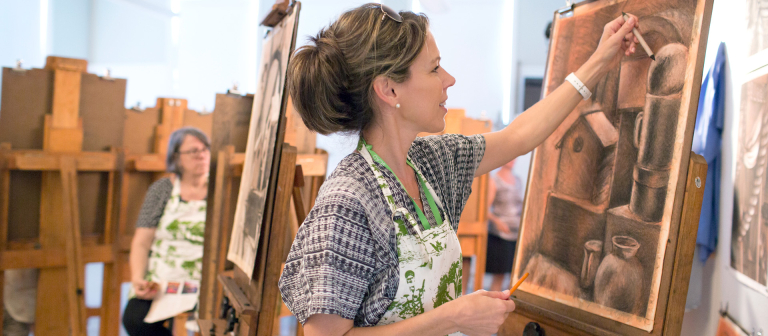 Learn about the professional development opportunities SCAD offers educators during a virtual chat
Join SCAD for a virtual information session to explore creative career development opportunities available for educators. In university locations around the world, educators thrive in the inspiring SCAD environment of talented artists, designers and faculty members. In this online information session, you will discover summer programs for educators, scholarship opportunities and graduate programs of study. Admission staff will be available during the presentation to answer questions.
SCAD supports the dedication and contributions of educators, and provides spaces for them and their students to pursue creative enrichment. With exceptional resources, extensive equipment and inspirational settings, SCAD summer programs and academic disciplines offer ideal opportunities for educators at all levels to create, learn and grow.
This event is free and open to educators.
Register by emailing virtualrecruitment@scad.edu with your first and last name.