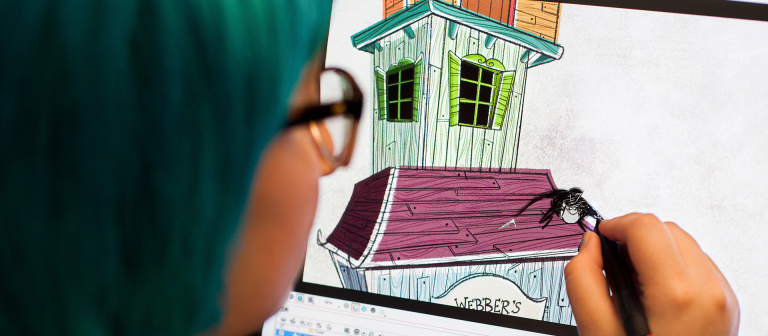 Start designing your future at virtual information session for SCAD eLearning's animation program
Find out how the renowned animation faculty and cutting-edge resources at SCAD eLearning lead to breathtaking student work that secures dream jobs after graduation.
Prospective graduate students are invited to join an online session with animation professor Scott Wright and learn more about the M.A. and M.F.A. programs at SCAD. Attendees will observe an online animation class and see how the program is taught online. A Q-and-A session with animation faculty will follow the class demonstration.
SCAD eLearning students all over the world are taught by the same experienced faculty members who teach students at SCAD locations across the globe in courses designed to be flexible to personal and professional demands. With guidance from these acclaimed and connected professors, SCAD alumni have gone on to thriving creative careers at industry leaders such as Cartoon Network, Disney and Nickelodeon.
The event is free and open to prospective students.