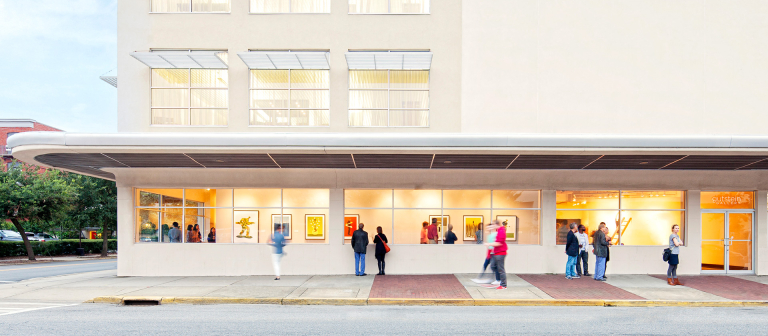 Call for entries: 'On the Move'
The SCAD exhibitions department invites SCAD students, professors, staff and alumni to submit entries for the 2017 summer sales exhibition "On the Move."
Submission guidelines:
Works in all mediums will be considered.
Works must explore the concept of movement.
Examples of expressions on the theme: travel, migration, vacation, dance, music, or formal visualizations of movement and rhythm
Limit: five entries per artist. In the case of multiple entries, each artwork requires its own submission form.
Submission deadline: Midnight, Friday, April 28, 2017
Artists will be notified of a decision by Monday, May 8.
If an artist's work is accepted, he or she will receive a consignment form and new vendor paperwork via email.
Artwork must be dropped off May 29–June 16, at 102 E. Lathrop Ave., Savannah, Georgia, and be ready to hang or install. Works on paper must be framed. All framing must look professional. "Glass with clips" and plastic craft store frames are not acceptable. The SCAD exhibitions department reserves the right to reject work for poor presentation and quality issues.
Artists must schedule their drop-off time with Michael Runnels at mrunnels@scad.edu.
Accepted artwork may also be included on the SCAD Art Sales website for the duration of the exhibition at the discretion of SCAD Art Sales staff.
Submit to scadexhibitions.submittable.com.
For questions and comments about the online submission process, email Christopher Constas at cconstas@scad.edu or Hillary Eustis at heustis@scad.edu with "Summer Sales" in the subject line.