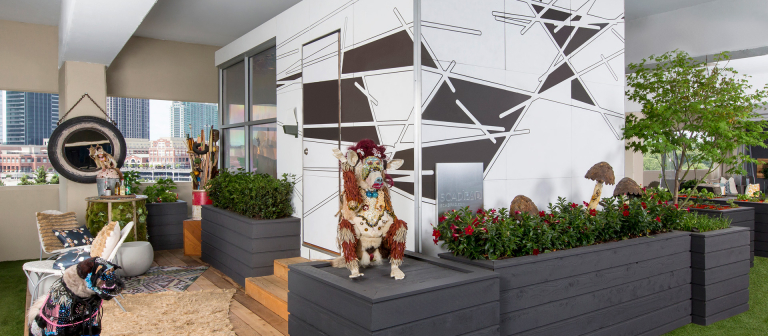 Witness students' interior design ingenuity during tour of SCAD Atlanta's micro-housing project
Atlanta, GA
1600 Peachtree St.
Find out how SCAD students, alumni and faculty collaborated to design and build the innovative SCADpad micro-housing units, and proposed real solutions to growing urban housing challenges facing cities around the world.
Participants will take a tour of the award-winning three-unit project, located inside the parking deck at SCAD Atlanta. Students, faculty and alumni from several different degree programs developed cutting-edge solutions to compensate for space constraints. SCAD interior design students gave each unit a unique visual identity by creating custom exterior and interior elements, from fixtures and furnishings to artwork and textiles.
Students in the SCAD interior design program benefit from instruction by renowned faculty with years of real-world expertise, and graduate as accomplished designers with experience in corporate and residential interior design.
The event is free and open to prospective students. For more information or to register, call 404.253.2700 or email admissioneventsatl@scad.edu.