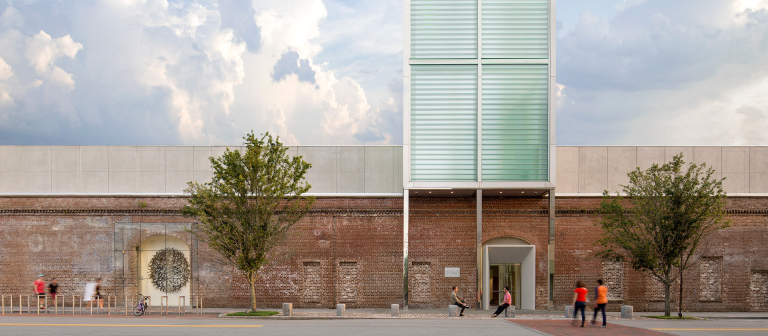 Get inspired with SCAD Museum of Art field trip
Savannah, GA
601 Turner Blvd.
Travel with your peers to the university's premier contemporary art museum in Savannah. Enjoy guided tours by SCAD curators and take in the museum's many remarkable exhibitions, such as Hernan Bas's "Florida Living," José Parlá's "Roots" and more.
Buses depart SCAD Atlanta at 7:30 a.m. and return at 8:30 p.m. Bring cash or your SCAD Card to enjoy lunch at The Hive.
This field trip, sponsored by Teresa Griffis, vice president for SCAD Atlanta, is free and open to SCAD students.
Email Stephanie McFarlane at smcfarla@scad.edu by Wednesday, March 29, to secure your spot.