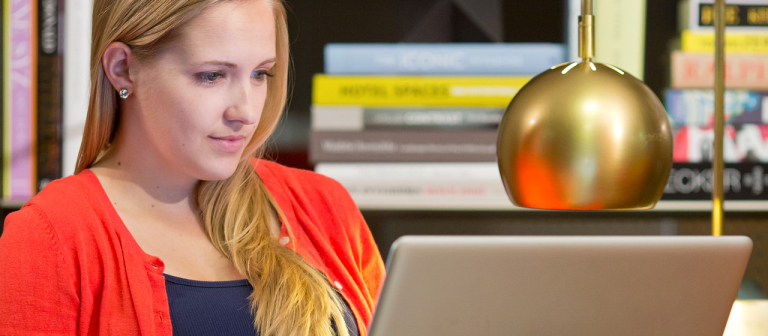 Discover how success advisers help SCAD eLearning students achieve at virtual information session
Chat with an adviser to learn more about how the student success office supports SCAD eLearning students.
At SCAD, student success advisers help students with major declaration, course selection and registration, and support students in assessing and matching their interests and skills to the renowned degree programs offered through SCAD eLearning. Student success advisers also help with finance-related questions and work individually with each student to plan a strategy for meeting educational expenses.
Students in eLearning courses are instructed by the same renowned faculty who teach students at the university's four locations around the globe. Online students also have access to cutting-edge technology and vast digital resources, including talks by visiting artists and designers in the Virtual Lecture Hall, expansive electronic library archives and more.
The event is free and open to prospective students.