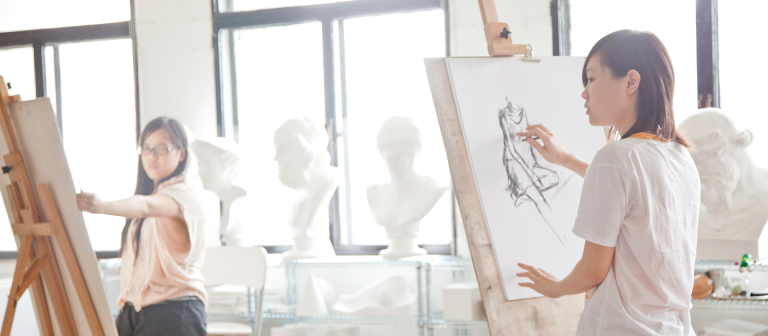 Step up your art and design game at Drawing and Design Center workshops
Hong Kong,
292 Tai Po Road
Hone the skills you need to ace your foundation studies classes at these faculty-led workshops.
Four 30-minute workshops will be held during a two-hour period. After each workshop, students rotate to another or repeat exercises as needed.
Graffiti stencil | Room 419
Learn how to use positive and negative shapes to create dynamic stencils with painting professor Andy Gambrell.
Gesture, sighting and measuring with the figure | Room 508
Join associate chair of foundation studies Chris Revelle to boost your observational drawing skills and learn expert techniques for capturing proportions.
Adobe Photoshop basics | Room 405
Explore the essentials of this industry standard program with foundation studies professor Jonathan Jay Lee. Bring a hard copy and a digital image to work with.
Adobe Illustrator basics | Room 404
Join graphic design and advertising professor Gianluca Cinquepalmi to master the basic tools and tricks of this preferred vector program.
This event is free and open to SCAD students.
For more information, email Revelle at crevelle@scad.edu.