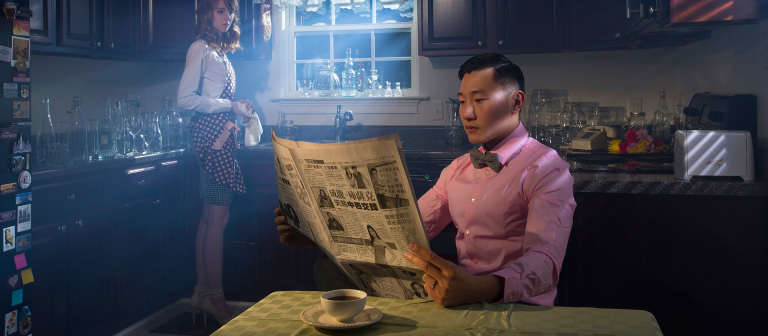 Celebrate Art Central with SCAD Hong Kong
Join SCAD at Art Central, one of Asia's fastest-growing, annual art fairs. View contemporary artwork from more than 100 exhibitors and mingle with artists, curators and art enthusiasts from around the globe.
Visit booth F21 to see sensational photography by SCAD graduate student Bin Feng (M.F.A photography), who explores class difference and ambition in the U.S. through carefully constructed, cinematically styled self-portraits.
The event is open to the public with the purchase of an Art Central ticket.
For more information, visit the Art Central website or email careers-hk@scad.edu.