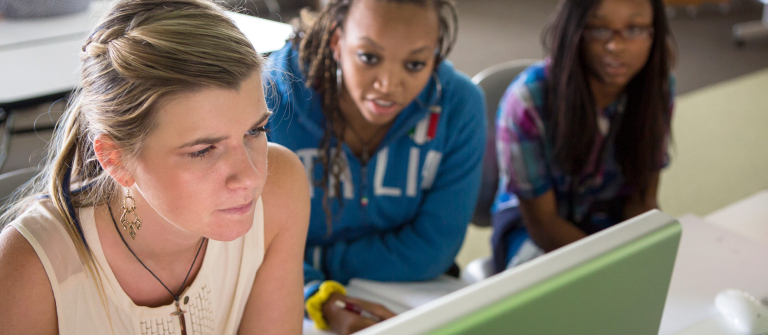 Discover how to earn university credit in high school at SCAD Atlanta joint enrollment presentation
Atlanta, GA
1600 Peachtree St.
Find out how you can start earning college credit and work toward a creative degree at SCAD while still in high school at a presentation on pre-college programs.
High school students age 16 and older are eligible to be admitted to joint enrollment and SCAD eStar programs on a part-time basis during their junior or senior year, putting them on the fast track to a degree from The University for Creative Careers.
SCAD eStar and joint enrollment students can finish many of their foundational courses through either the university's innovative eLearning platform or at a SCAD location.
The event is free and open to prospective students. For more information or to register, call 404.253.2700 or email admissioneventsatl@scad.edu.