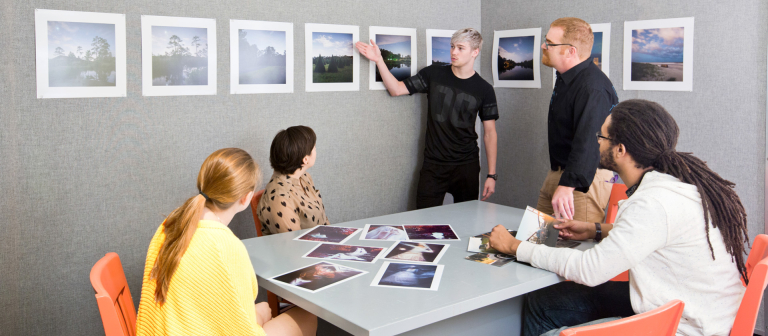 Explore the SCAD eLearning photography program at virtual information session
Join the SCAD eLearning photography program and alumna Ashley Jones to discuss how SCAD prepares talented students for thriving creative careers. Jones, who received a master of fine arts degree in photography, is a large-format photographer practicing within the broad genre of social documentary photography. Her work has been featured in Aint–Bad Magazine, Oxford American, Light Leaked, Imprints magazine, Ticka Arts and ToneLit. During this virtual information session, you can observe the online class environment and ask staff and faculty about the admission process.
As a SCAD photography student, you'll gain a broad understanding of traditional techniques while developing your own personal style. Through SCAD eLearning courses, you will be instructed by the same world-class faculty members who teach at the university's four locations around the globe. Online students also have access to cutting-edge technology and vast digital resources, including talks by visiting artists and designers in the Virtual Lecture Hall, and the university's expansive electronic library archives and more.
The event is free and open to prospective students.