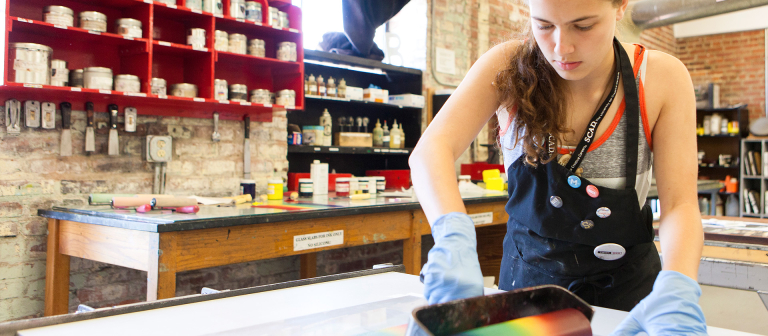 Get a glimpse of SCAD student life with interactive demonstrations at SCAD Savannah Workshop Day
Savannah, GA
342 Bull St.
Take part in the hands-on workshop Gesture Jam, where you will explore the uses of gesture and experiment with different media as you discover new approaches to sketching the human figure in action through varied poses of an on-stage model. While you learn about the university's award-winning degree programs and experience a day in the life of a SCAD Bee, your family can experience Savannah's charming culture and energy.
At the end of the day, you will be able to meet with advisers who will answer your questions about the application process, financial aid and scholarships. 
For more information, email admission@scad.edu or call 800.869.7223.
This event is free and open to prospective students.